Club Coaches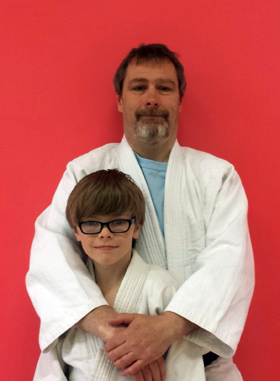 Sensei Adrian Price
4th Dan Doshi Judo
2nd Dan Aikido
Senior Club Coach, IBC Regional Director (EAM)
IBC National Events Director
NVQ & BTEC Martial Arts Coaching
Sensei Adrian started his martial arts career in 1980, with Judo at the local community centre, 15 years later he took over the running of the club, this was to be the first "Tanigawa Judo Club". In 1998 he started practicing Aikido under the direction of Sensei Citti, from the Budo College in Brussels. Over the years Sensei Adrian has also practiced Karate, Ju-Jitsu, Kendo, Iaido, and Seiti Jodo. During his Judo career, Adrian has represented the IBC in Europe, competing in Germany and France.
Sensei Adrian started coaching around the age of 16, assisting local Judo coaches, and began coaching professionally at the age of 20. Over the years the club has produced a number of students that have also represented the IBC in Europe.
In 2009 Sensei Adrian was awarded his 1st Dan in Aikido and in 2013 his 2nd Dan. 2011 saw the official launch of the Aikido section, although we have had a slow start, we are looking forward to watching the Aikido section grow in the coming years.